Recombinant Growth Factors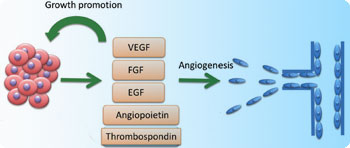 Growth factor means a group of proteins that stimulate the growth of cell. Usually it functions as hormone like regulatory signals, controlling the growth and differentiation of responsive cells. They are important for a variety of cellular processes. They mainly occur in a wide range of organisms, including insects, amphibians, humans and plants.
Growth factors typically act as signaling molecules between cells. Examples are cytokines and hormones which bind to specific receptors on the surface of their target cells. Individual growth factor proteins tend to occur as members of large families of structurally and evolutionarily related proteins.
There are many families: Epidermal growth factor(EGF), Granulocyte macrophage colony-stimulating factor(GMCSF), Fibroblast growth factor(FGF) and others. BiologicsCorp(BIC) mainly manufactures EGF, GM-CSF and Leptin. EGF's major use is associated with cellular proliferation, differentiation and survival. GM-CSF is a cytokine that functions as a white blood cell growth factor, which stimulates stem cells to produce granulocytes and monocytes. Leptin is an adipokine that plays a key role in regulating energy intake and expenditure and is also one of the most important adipose-derived hormones.
Our products are only for laboratory research use, not intended for diagnostic or therapeutic purposes.